2 Station Restroom Trailer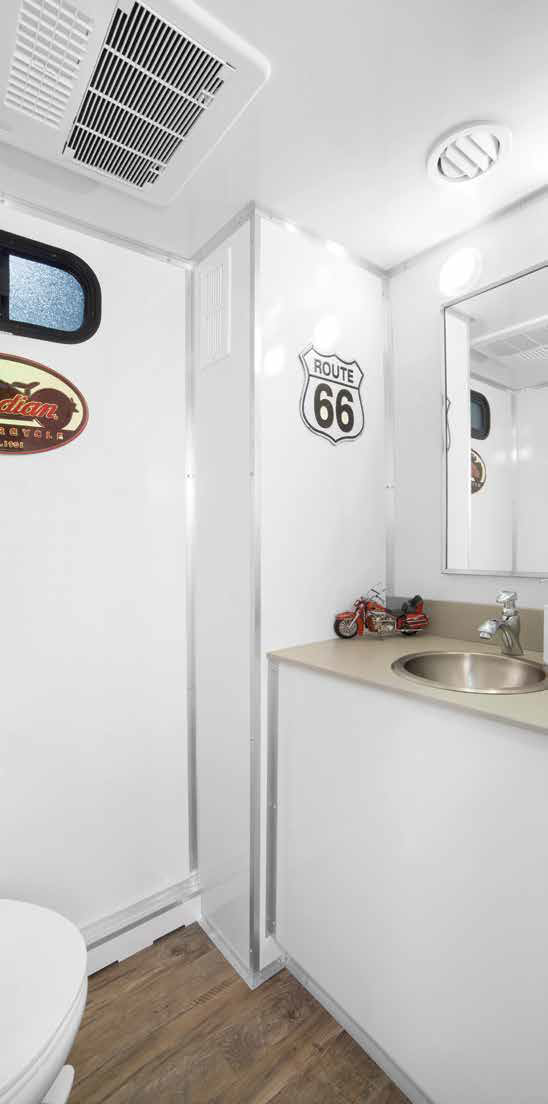 Our sleek, go-anywhere, do-anything, two-station restroom trailer comes with all the amenities of your very own bathroom and the spacious, roomy interior is a pleasant surprise! Standard trailers come complete with flushing toilets, stainless-steel sinks, wide counter tops, mirrors, and bright ambient lighting. For those wanting to upgrade, add AC, additional heat, a sound system, water heater or aluminum wheels.

The Selfie accommodates small parties and events up to 150 people. Using one simple electrical plug or the solar upgrade, the Selfie can operate all day with a full fresh water tank. For larger and longer events, hook the Selfie up to a fresh water source, electric outlet and sewer drain, and party on!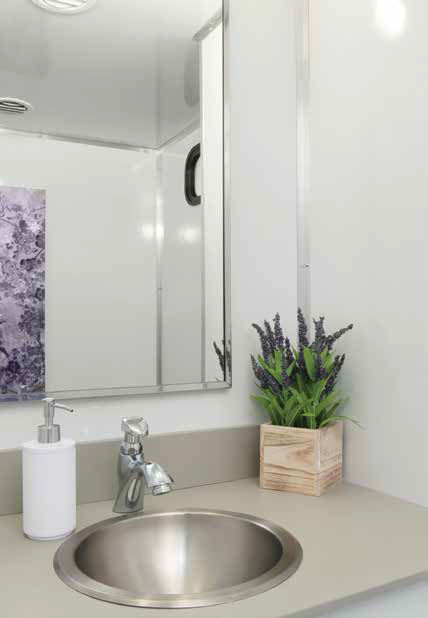 The Selfie POD was primarily designed for our overseas market. By eliminating the walkway, and axel for the POD, these smaller, two-station trailers fit nicely into shipping containers.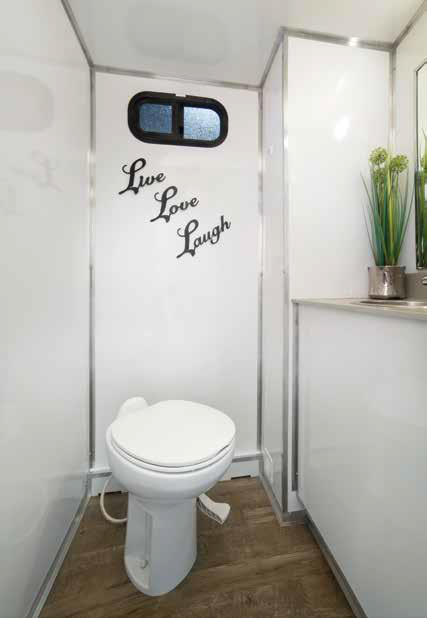 This slim 2 station portable restroom is a popular option when customers want a higherend portable restroom indoors or for long-term rental.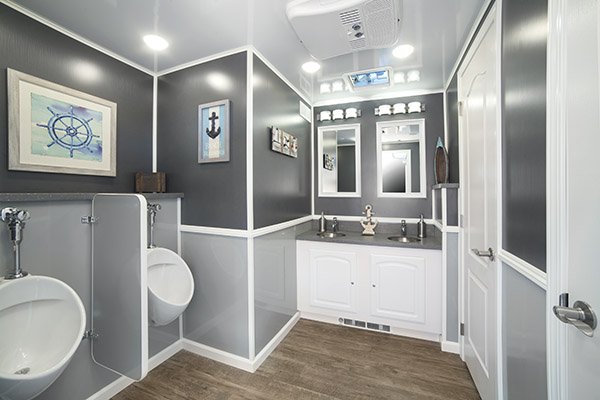 20 Foot 8 Station Spa Gray
Lightweight, spacious and beautiful describe this 20 foot, 8-Station portable restroom trailer designed for both operators and end-users.
Inside this 25 foot, 10-Station trailer, the ladies area has five spacious stalls and a twin-basin vanity. For the men, there are two private stalls, three urinals and a twin-basin vanity.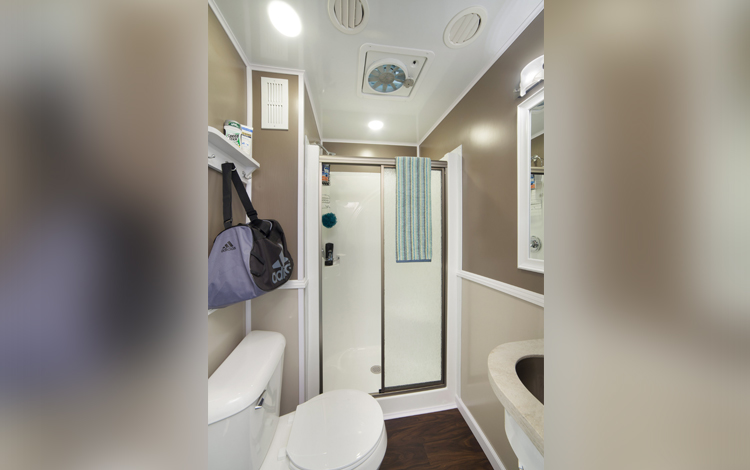 3 Station Shower Restroom Combo
The unique, 3-Station shower/restroom combination trailer has everything you want. A complete bathroom with shower to change and get ready for a big event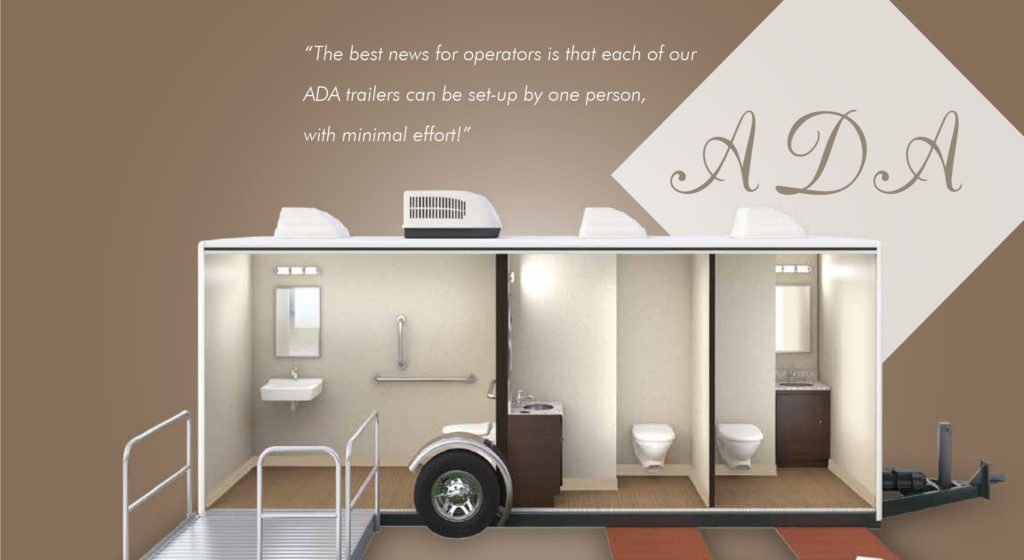 One person can easily set-up or take down our ADA+2 trailer in 10 minutes!