Standard Portable ADA Restroom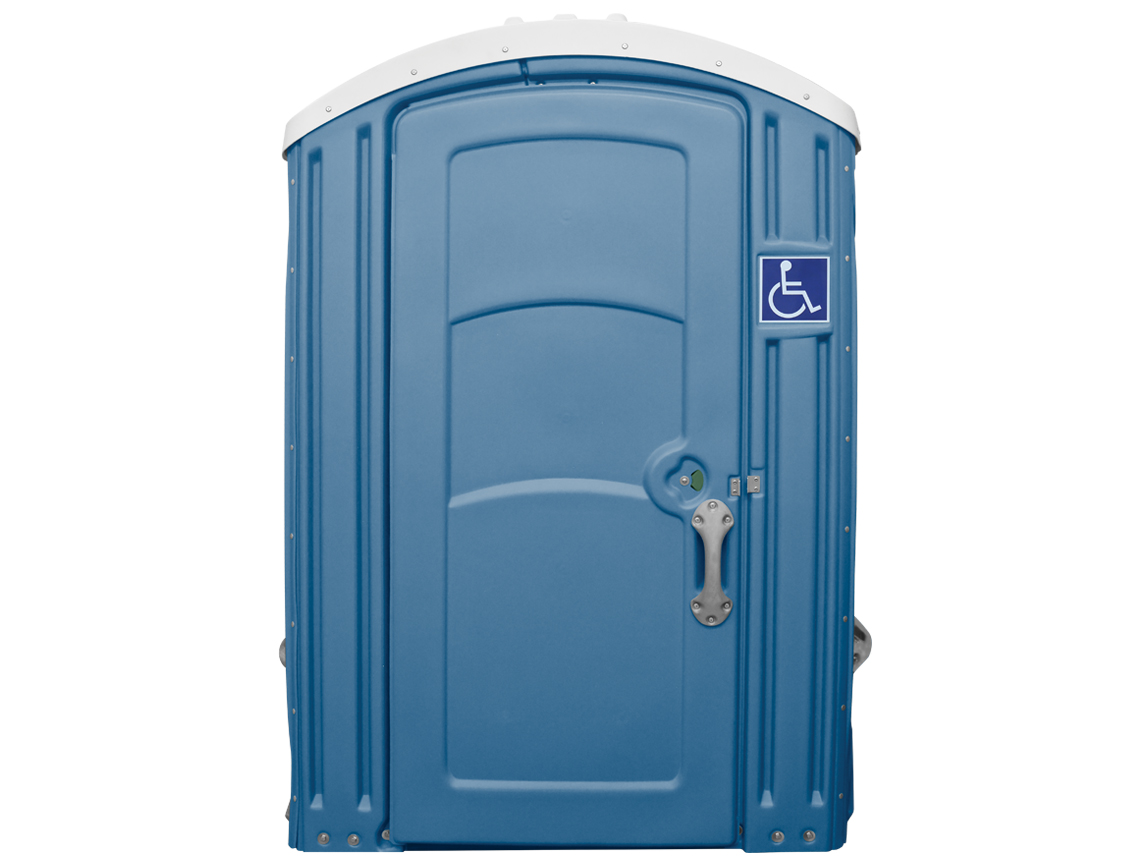 Standard Portable ADA
Our single station ADA is fully ADA and Title 24 compliant.  Always clean and like-new, our ADA units are designed to accommodate people with special needs as well as families who can use the extra space.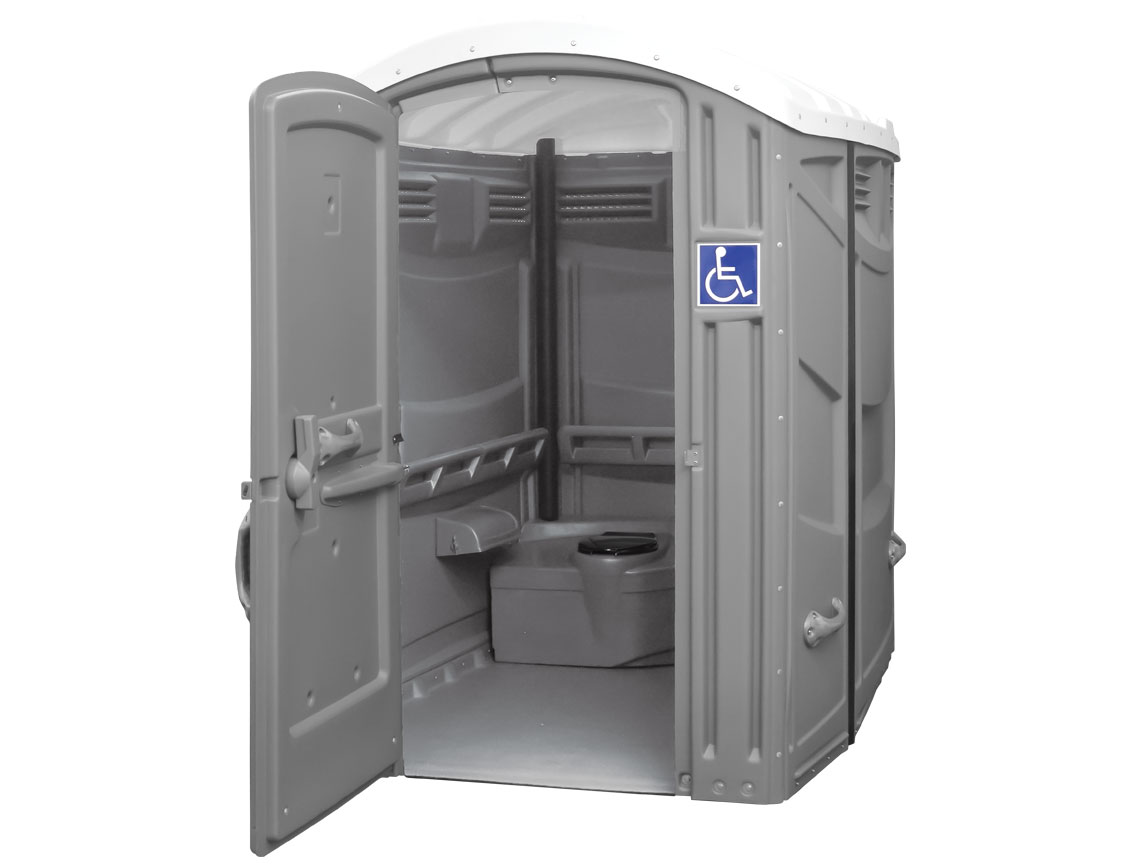 Specifications
Height:   90.5" (2,298.7 mm)
Width:   66" (1,676.4 mm)
Depth:   86.5" (2,197 mm)
Door Opening:   32.7" w (831 mm) x 80.8" h (2,054 mm)
Floor Area:   4,138 in2 (26,696 cm2)
Tank Volume:   35 gal (132.5 L) or 68 gal. (257 L)
Seat Height:   18.5" (469.9 mm)
Weight:   310 lbs. (141 kg)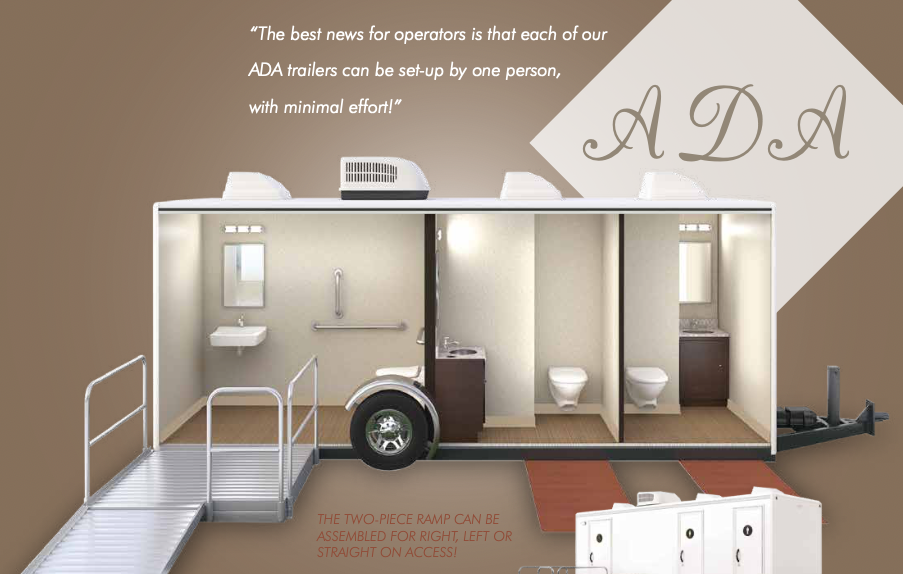 One person can easily set-up or take down our ADA+2 trailer in 10 minutes! Three electric remote-controlled jacks lift and lower the trailer quickly into position, and the two-piece aluminum ramp snaps easily into place.
Lightweight, spacious and beautiful describe this 20 foot, 8-Station portable restroom trailer designed for both operators and end-users