10 Station Flex Restroom Trailer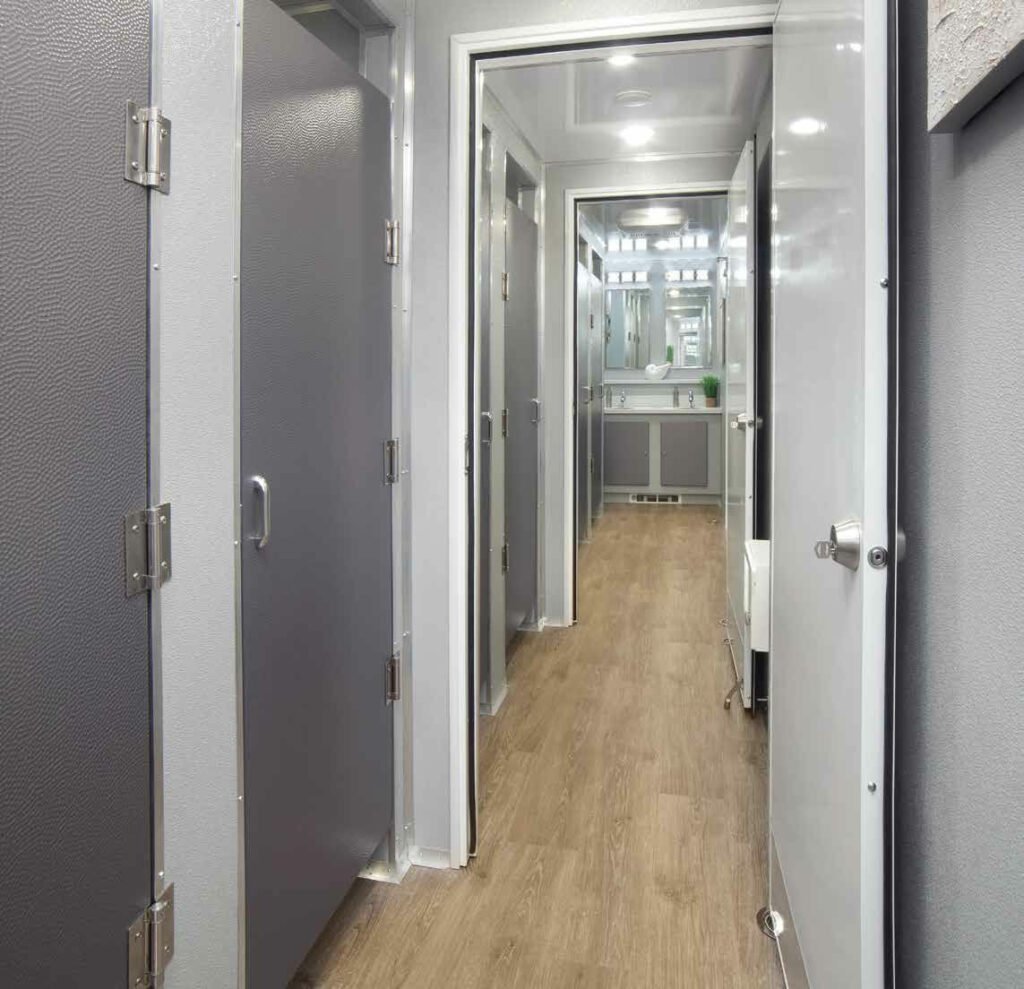 The Flex 10-Station portable restroom trailer offers you and your customer's unequaled flexibility as well as many unique features.
It can be configured for male/female use in a 5+5 or 3+7 floor plan, or as a 10 station depending on gender requirements.
The array of soft, cool colors and beautiful styling used in our Flex restroom trailer will elevate the mood of any occasion. We created this eye-popping, stunning restroom for special events.
With the ability to adjust the amount of restrooms per side, you can cater events that have more attendees in one gender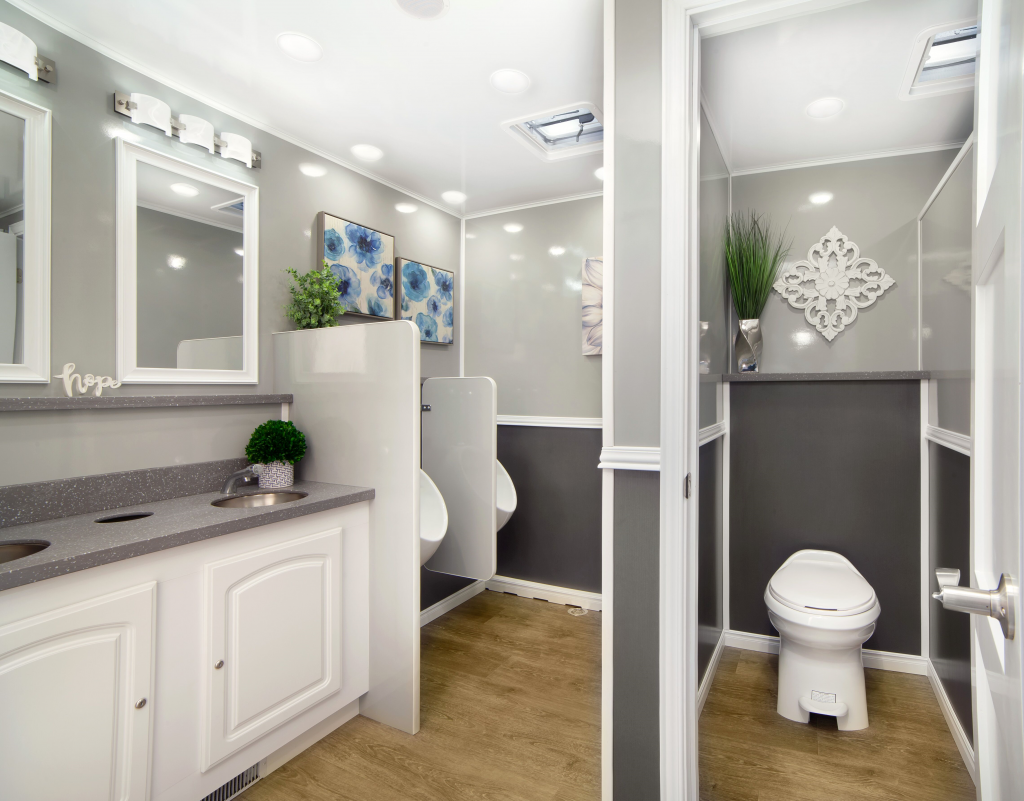 Inside this 25 foot, 10-Station trailer, the ladies area has five spacious stalls and a twin-basin vanity. For the men, there are two private stalls, three urinals and a twin-basin vanity.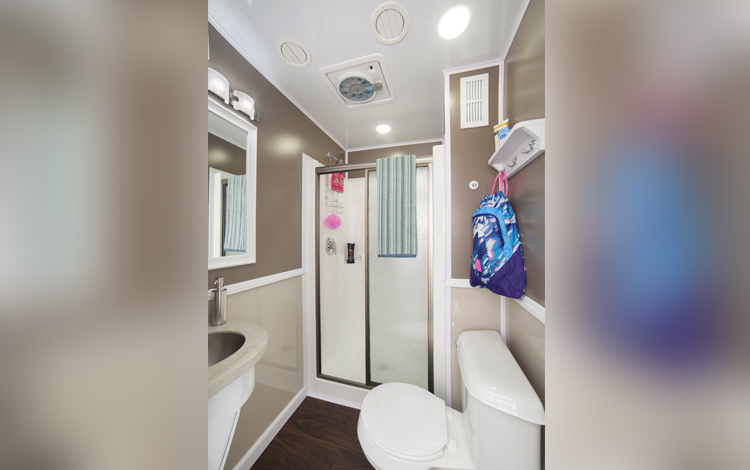 3 Station Shower Restroom Combo
The unique, 3-Station shower/restroom combination trailer has everything you want. A complete bathroom with shower to change and get ready for a big event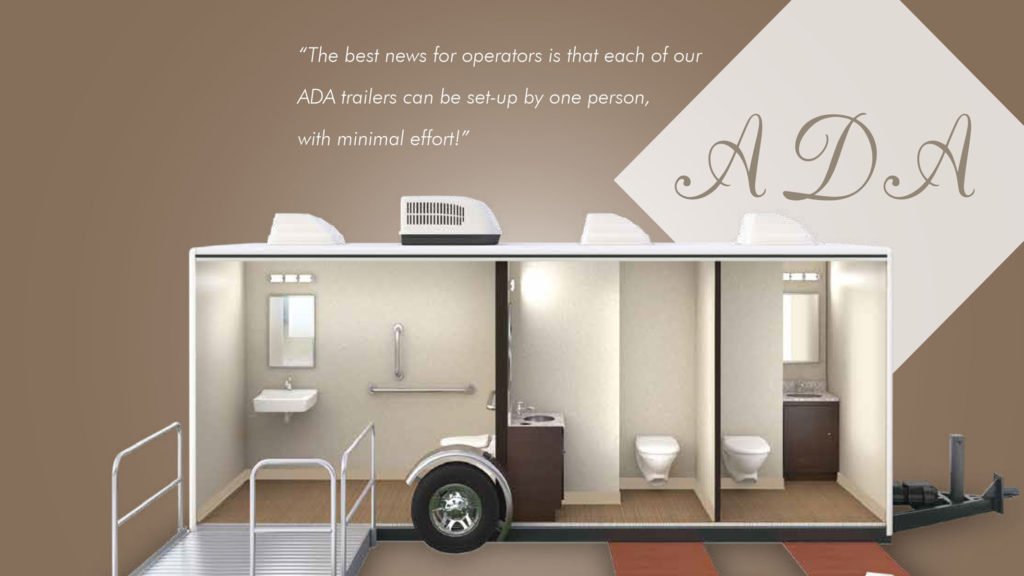 One person can easily set-up or take down our ADA+2 trailer in 10 minutes!