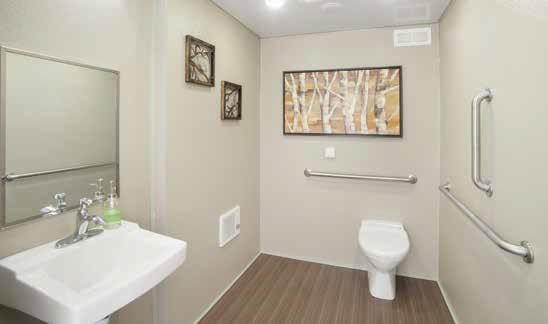 One person can easily set-up or take down our ADA+2 restroom trailer in 10 minutes! Three electric remote-controlled jacks lift and lower the trailer quickly into position, and the two-piece aluminum ramp snaps easily into place.
Add the three railings and the ADA+2 is ready to go! That's ADA Simplified! That means you can manage your events with fewer people and still offer exceptional service. The feature event organizers like best is having two full-sized unisex bathrooms in addition to the comfortable ADA bathroom!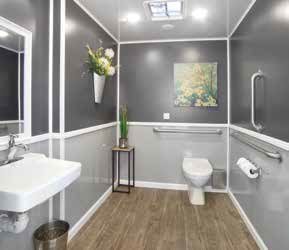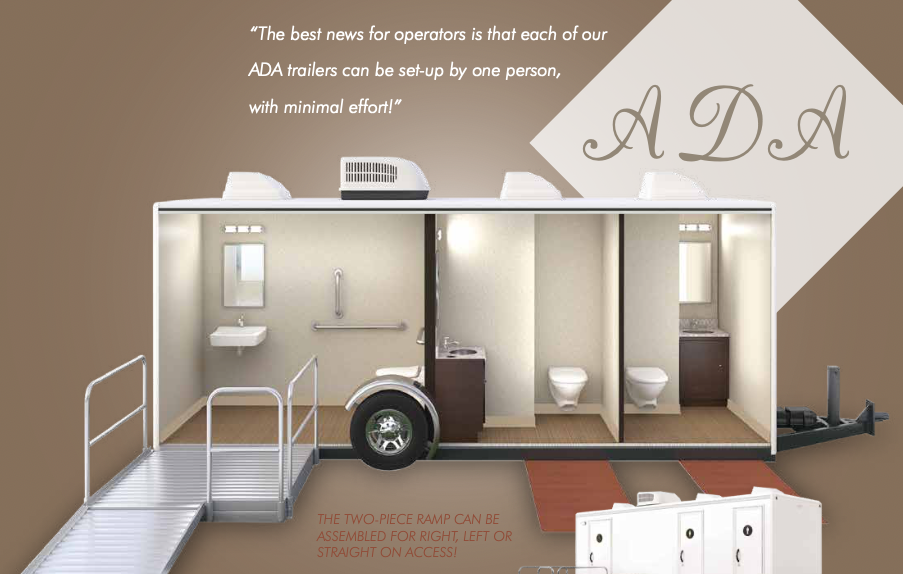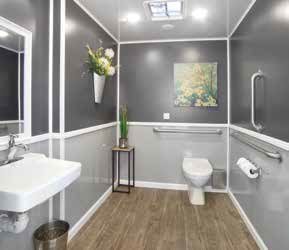 Single ADA Restroom Trailer
Our single station ADA restroom trailer is priced right while utilizing the latest technology, including our unique vacuum flush system, remote controlled electronic jacks system and lightweight, modular ramp system.
Inside this 25 foot, 10-Station trailer, the ladies area has five spacious stalls and a twin-basin vanity. For the men, there are two private stalls, three urinals and a twin-basin vanity.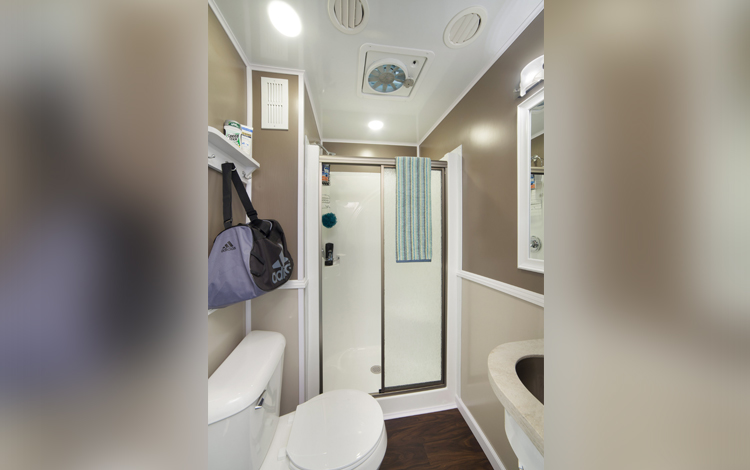 3 Station Shower Restroom Combo
The unique, 3-Station shower/restroom combination trailer has everything you want. A complete bathroom with shower to change and get ready for a big event.