12 Station Hand Washing Trailer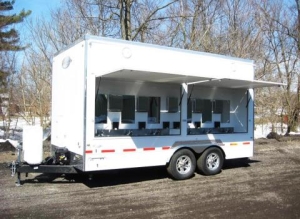 Stainless Steel Countertops, Sinks & Backsplash
On Board Fresh Water Tanks
Large Awning Doors over Sinks
Highly Mobile Site to Site over Rugged Terrain
Self Closing Metered Sink Faucets
Large Waste Holding Tank Capacity
City Water Hook-Up with Control Valve
The twelve station hand washing trailer has 6 sinks on each side of the trailer. Along with sinks there are stainless steel mirrors and soap dispensers mounted in open sides.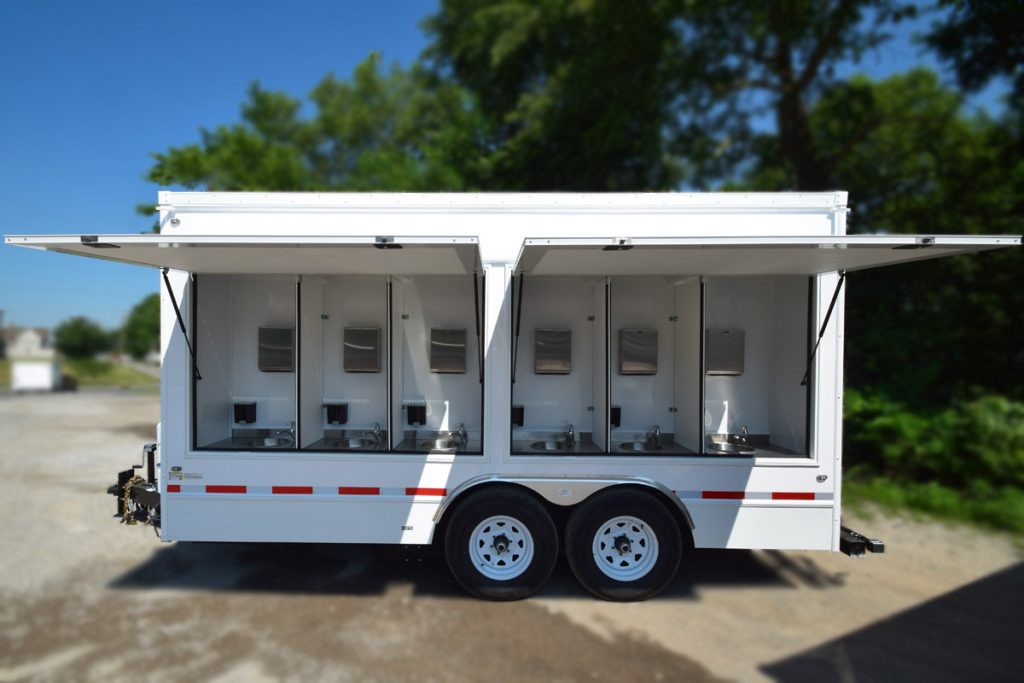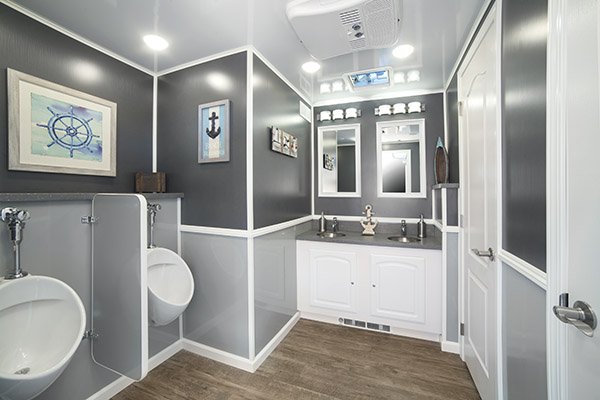 20 Foot 8 Station Spa Gray
Lightweight, spacious and beautiful describe this 20 foot, 8-Station portable restroom trailer designed for both operators and end-users.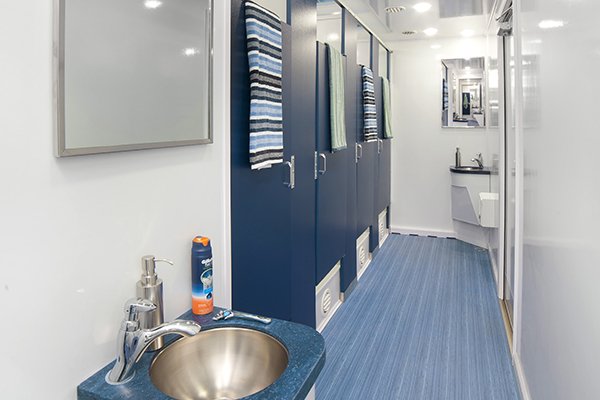 8 Station Flex Shower Trailer
The 8-Station Flex shower trailer offers you unequaled flexibility. Each stall has a changing area, shower and private lock.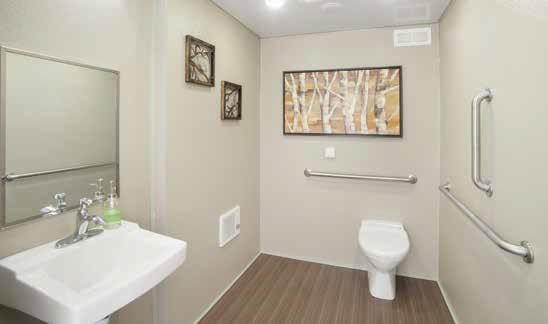 One person can easily set-up or take down our ADA+2 trailer in 10 minutes!