Standard Portable Combo Unit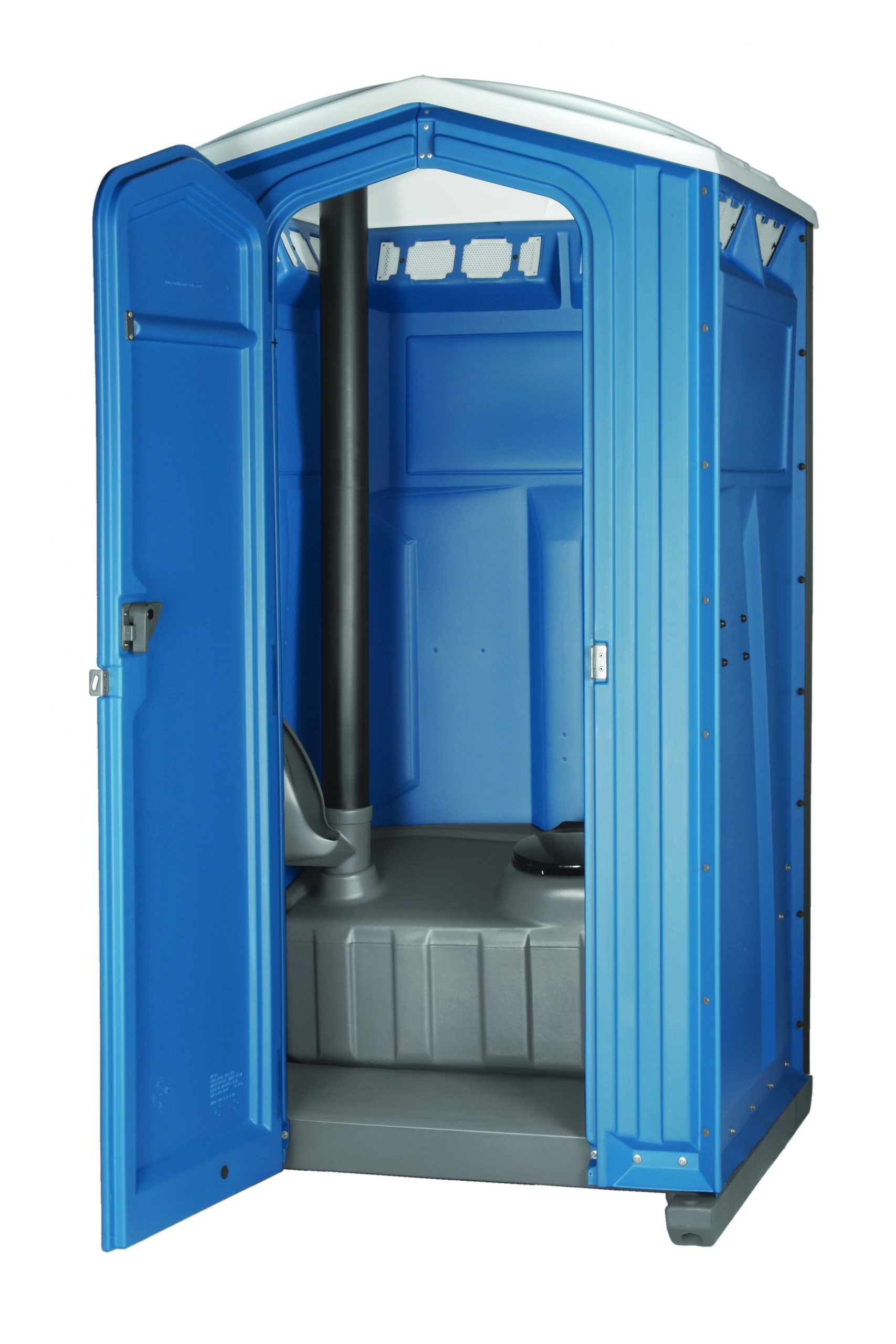 Our standard portable combo unit is a clean and durable proven design. The spacious, roomy interior is a pleasant surprise! Standard portable combo restrooms come with toilet, hand wash sink, and urinal.
Specifications:
Height: 88″ (223.52cm)
Width: 44″ (111.76cm)
Depth: 48″ (121.92cm)
Door opening: 24" W (60.96cm) x 75.38" H (185.42cm)
Floor area: 861 in² (5554.83 cm²)
Tank volume: 70 gal. (265L)
Sink volume: 10 gal. (37.85L)
Seat height: 18" (45.7cm)
Weight: 177.2 lbs. (80.38 kg)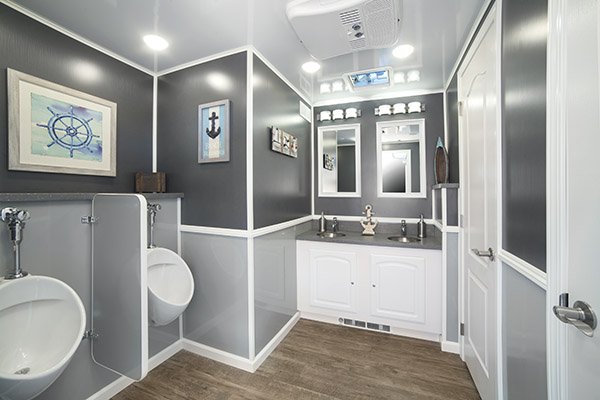 20 Foot 8 Station Spa Gray
Lightweight, spacious and beautiful describe this 20 foot, 8-Station portable restroom trailer designed for both operators and end-users.
Inside this 25 foot, 10-Station trailer, the ladies area has five spacious stalls and a twin-basin vanity. For the men, there are two private stalls, three urinals and a twin-basin vanity.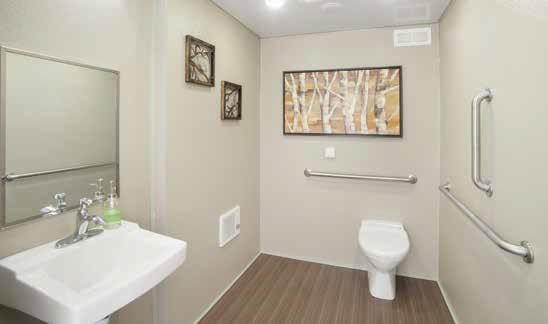 One person can easily set-up or take down our ADA+2 trailer in 10 minutes!