Single Station ADA Combo Trailer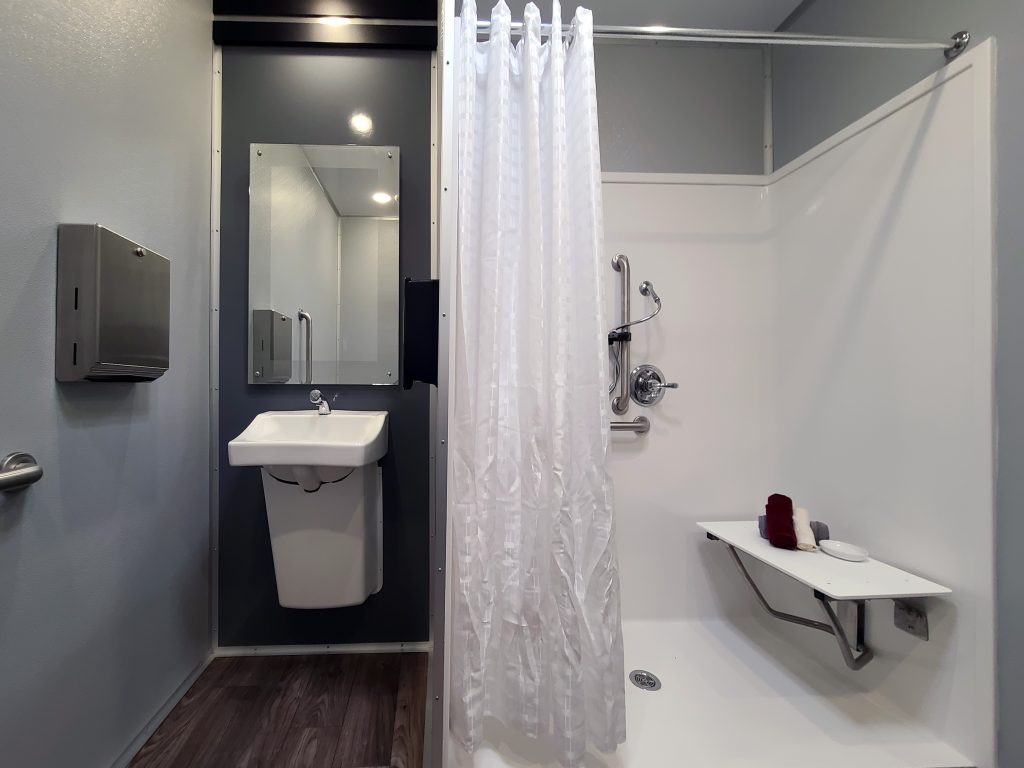 The 12-foot, Single Station ADA shower/restroom combination trailer has everything you want.
A complete, wheelchair accessible bathroom along with a shower to change and get ready for a big event or to unwind after a long, hard day.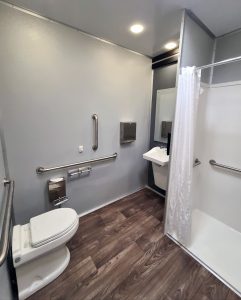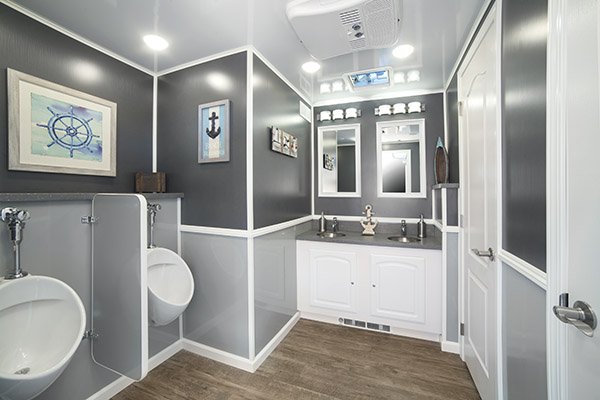 20 Foot 8 Station Spa Gray
Lightweight, spacious and beautiful describe this 20 foot, 8-Station portable restroom trailer designed for both operators and end-users.
Inside this 25 foot, 10-Station trailer, the ladies area has five spacious stalls and a twin-basin vanity. For the men, there are two private stalls, three urinals and a twin-basin vanity.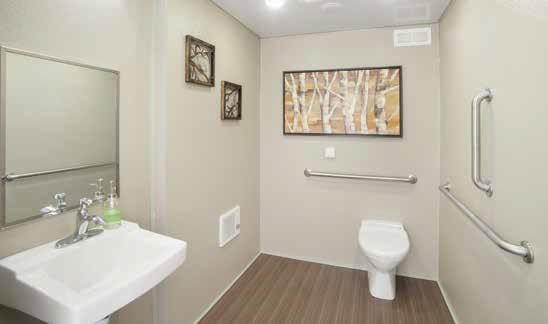 One person can easily set-up or take down our ADA+2 trailer in 10 minutes!.