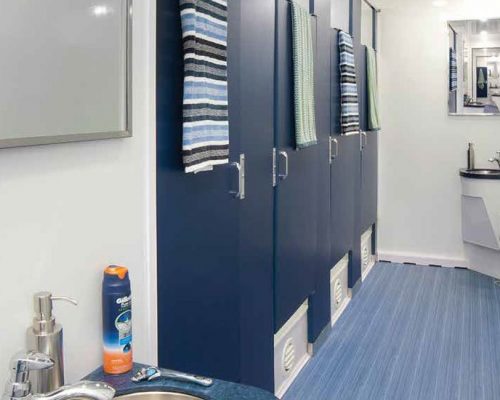 8 Station Flex Shower Trailer
The 8-Station Flex shower trailer offers you and your customers unequaled flexibility as well as many unique features. It can be configured for male/female use in a 4+4 or 2+6 floor plan, or as an 8 shower arrangement for one sex. And each stall has a changing area, shower and private lock.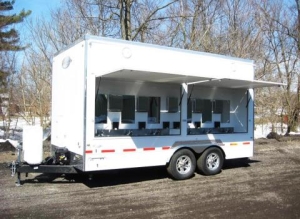 12 Station Hand Washing Trailer
The twelve station hand washing trailer has 6 sinks on each side of the trailer. Along with sinks there are stainless steel mirrors and soap dispensers mounted in open sides.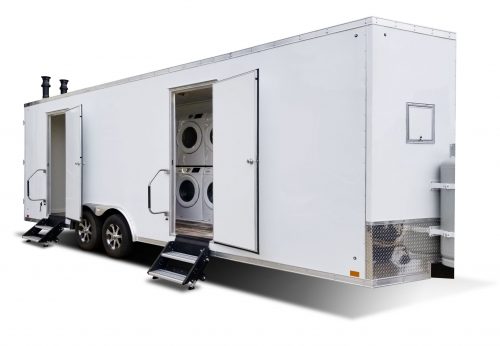 24' 8-Station Laundry Trailer
Built to accommodate large groups of service workers and people in disaster relief situations. Eight Samsung Stackable washer/dryer units, two folding stations and one laundry sink outfit the trailer. The open floor plan allows for people to flow easily in and out of the trailer.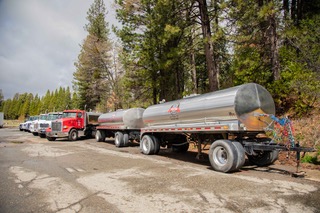 Potable Water Truck
Our potable water truck rental units meet or exceed the regulations implemented by the California Department of Public Health (CDPH), and are licensed and inspected by the CDPH.  We maintain strict standards and procedures for handling potable water.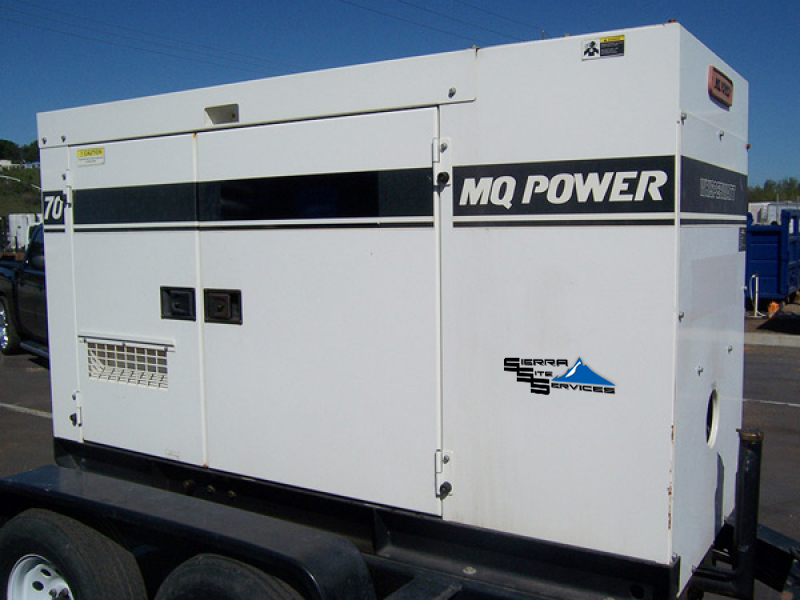 Generators for Rent
Our portable generators for rent fulfill essential business needs and provide electrical power on-demand whenever and wherever needed.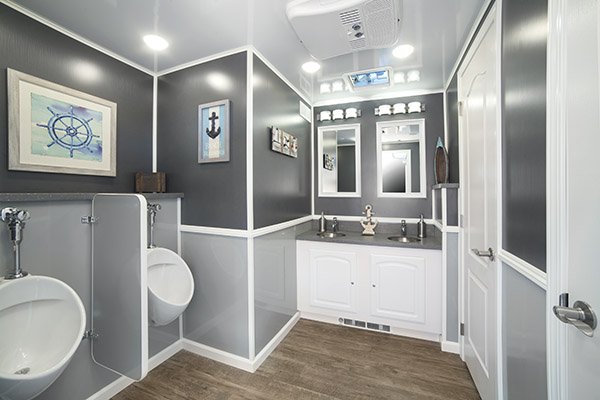 20 Foot 8 Station Spa Gray
Lightweight, spacious and beautiful describe this 20 foot, 8-Station portable restroom trailer designed for both operators and end-users.
Inside this 25 foot, 10-Station trailer, the ladies area has five spacious stalls and a twin-basin vanity. For the men, there are two private stalls, three urinals and a twin-basin vanity.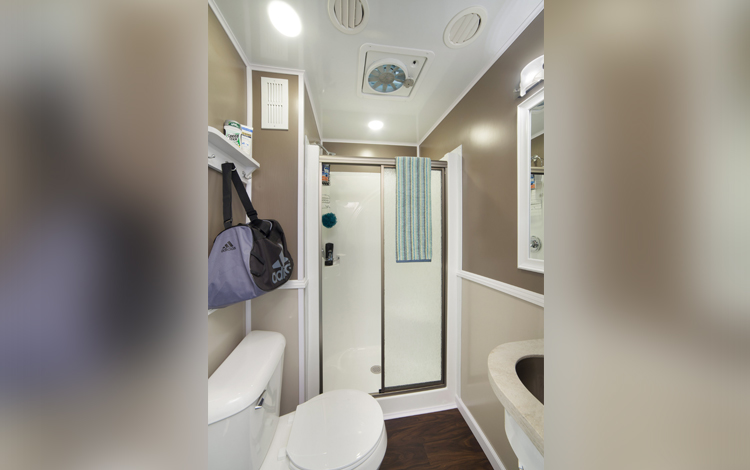 3 Station Shower Restroom Combo
The unique, 3-Station shower/restroom combination trailer has everything you want. A complete bathroom with shower to change and get ready for a big event