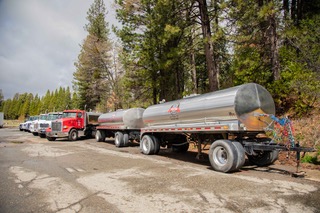 Specifications
6,500 gal – 700 gal capacities
CARB Compliant Fleet of late-model trucks
Inspected and licensed by CDPH
Inspected annually per FMCSA 396
NSF approved transfer pumps
Consistent sanitization program and coliform analysis testing
All operators are thoroughly trained and well-qualified.
Our potable water truck rental units meet or exceed the regulations implemented by the California Department of Public Health (CDPH), and are licensed and inspected by the CDPH.  We maintain strict standards and procedures for handling potable water.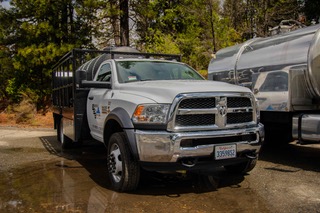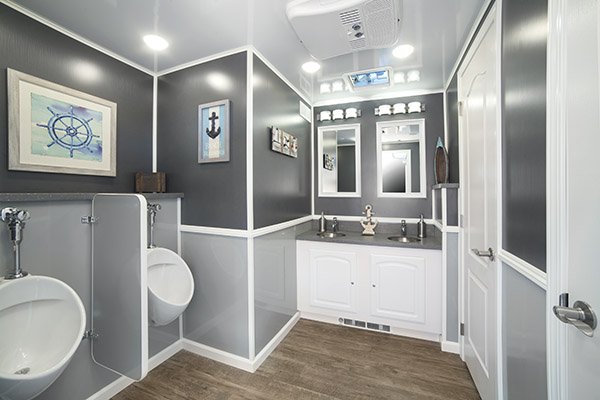 20 Foot 8 Station Spa Gray
Lightweight, spacious and beautiful describe this 20 foot, 8-Station portable restroom trailer designed for both operators and end-users.
Inside this 25 foot, 10-Station trailer, the ladies area has five spacious stalls and a twin-basin vanity. For the men, there are two private stalls, three urinals and a twin-basin vanity.