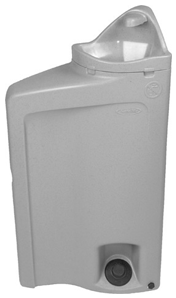 Our compact in-unit handwash sink has a water-conserving "fan spray" nozzle and still has a generous amount of fresh water for a high number of washes per fill. The foot pedal is positioned so users can operate the unit easily and get a thorough washing with limited pumps.
10-gallon freshwater capacity
Height:   38.5"
Forearm Height:  44"
Width:   19"
Length:  8"
Number of Uses:  200
Empty Weight:   13.2 lbs.
Color:  Gray
Fits inside most standard portable restrooms currently on the market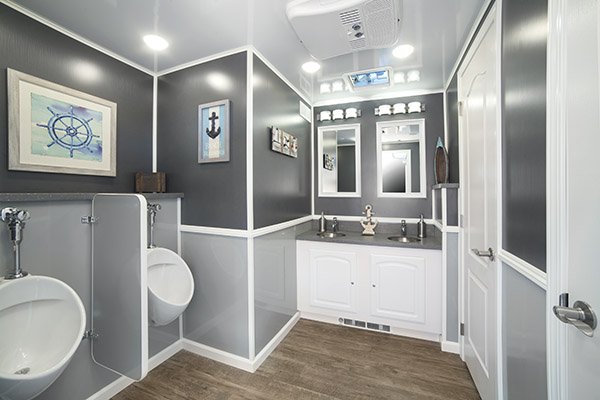 20 Foot 8 Station Spa Gray
Lightweight, spacious and beautiful describe this 20 foot, 8-Station portable restroom trailer designed for both operators and end-users.