8 Station Laundry Trailer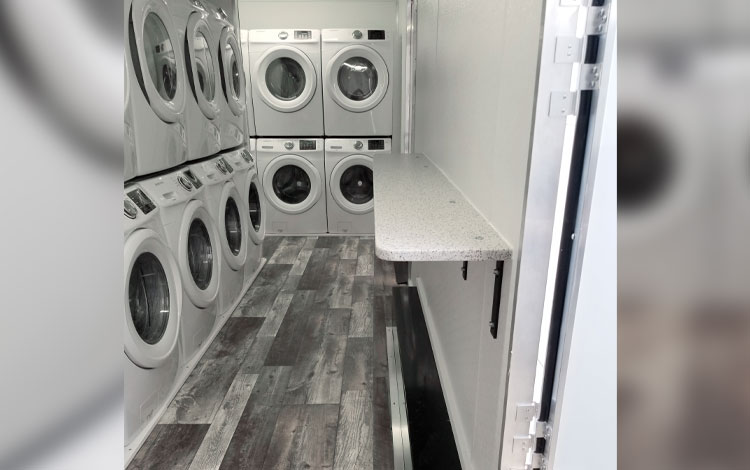 8 Station Laundry
The 24' 8-Station Laundry Trailer is built to accommodate large groups of service workers and people in disaster relief situations. Eight Samsung Stackable washer/dryer units, two folding stations and one laundry sink outfit the trailer.
The open floor plan allows for people to flow easily in and out of the trailer, maximizing the amount of productivity.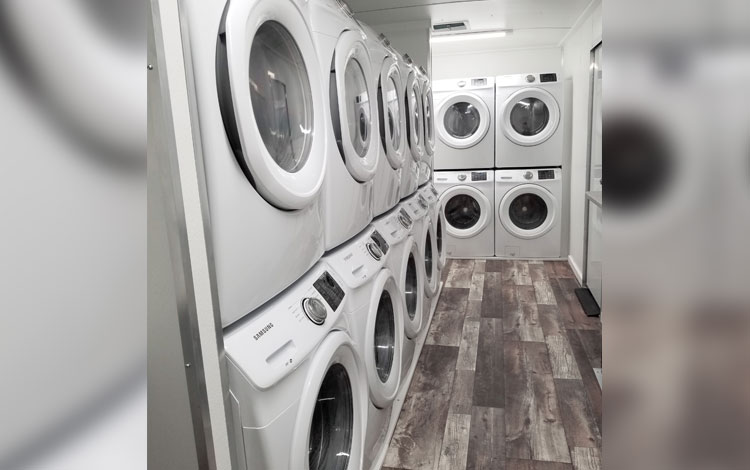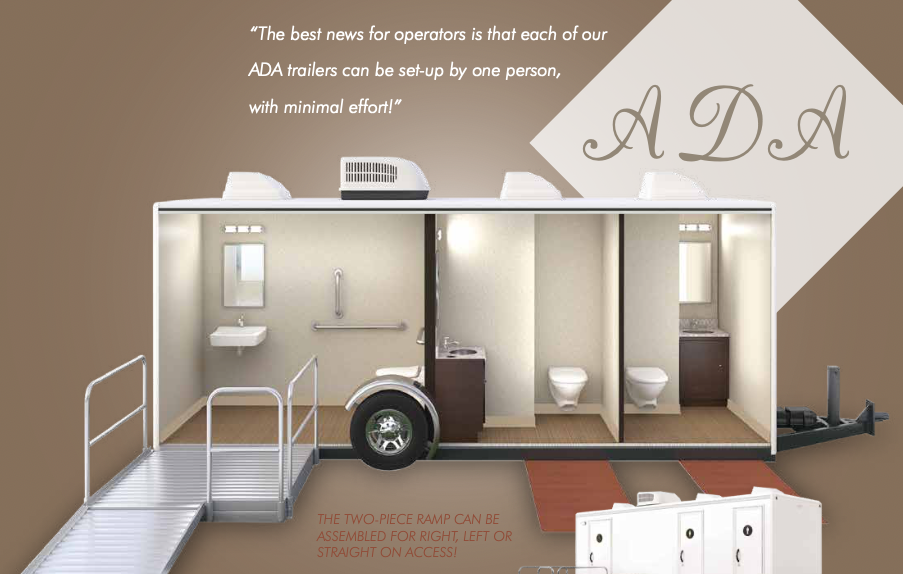 One person can easily set-up or take down our ADA+2 trailer in 10 minutes! Three electric remote-controlled jacks lift and lower the trailer quickly into position, and the two-piece aluminum ramp snaps easily into place.
Lightweight, spacious and beautiful describe this 20 foot, 8-Station portable restroom trailer designed for both operators and end-users